Last week a few friends and I sat down and did a couple colour (personality) test just for the fun of it--a few matched up pretty well and then there were others that just didn't. And then I picked up a book that randomly mentioned the favourite colours of a few American authors and I immediately realized that I must step up my colour choices--make them a little bit more snappy and interesting.
Here are some examples of how cool American poets can be:
Ezra Pound: Purple, Ivory, Jade
T.S. Eliot: Eggplant, Sable, Mustard
William Carlos Williams: Blue, Yellow, Tan (okay, so maybe not so much that one)
Robert Frost: Teal Blue, Slate Gray, Blood Red
Wallace Stevens: Vermilion, Chartreuse, Wine
And here is an example of how cool I am not:
Courtney: green, yellow, orange, red, gray
I am now on the hunt for some cooler favourite colour names. So far I am going with Claret, Citrine, and Slate Gray (cause I'm not sure you can cool up gray). Any suggestions for green and orange. Or care to share your faves?
Citrine comes via inspiration for this chair that I am absolutely in love with right this minute: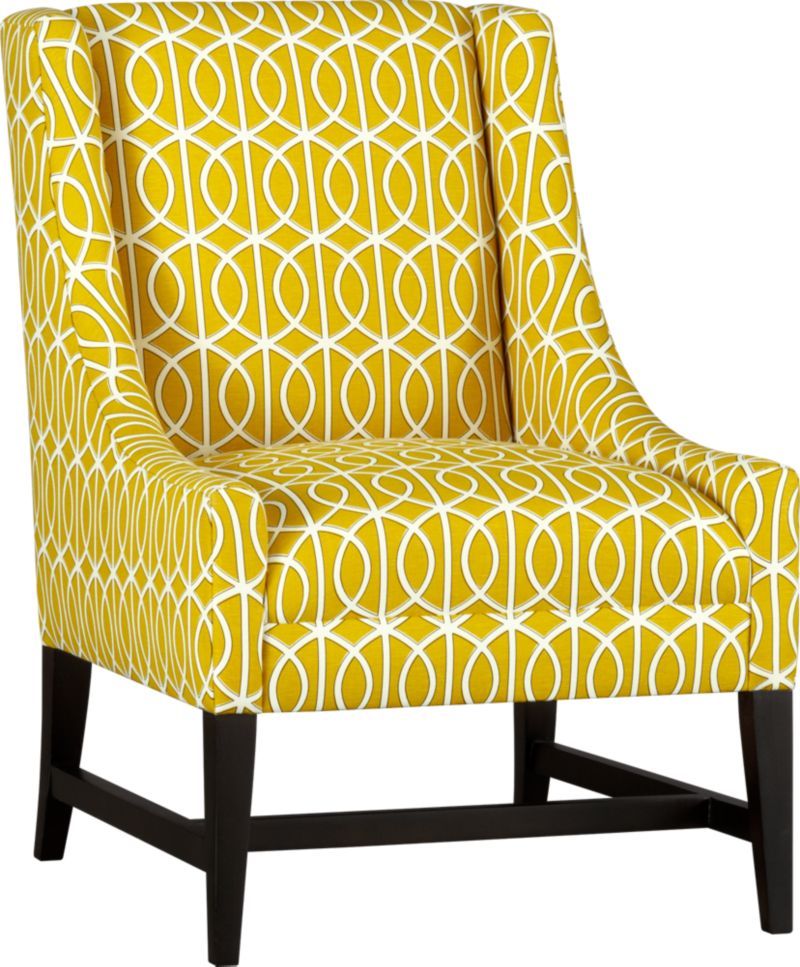 You know, I possibly shouldn't adopt British spellings in a post about American poets...
Follow my blog with bloglovin